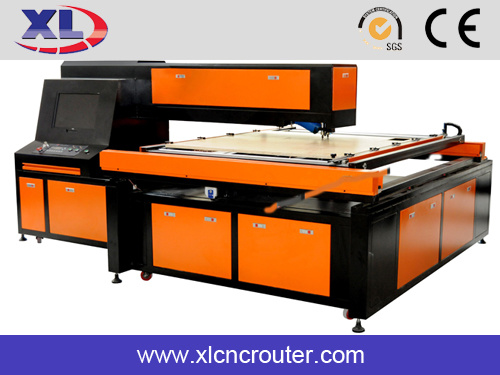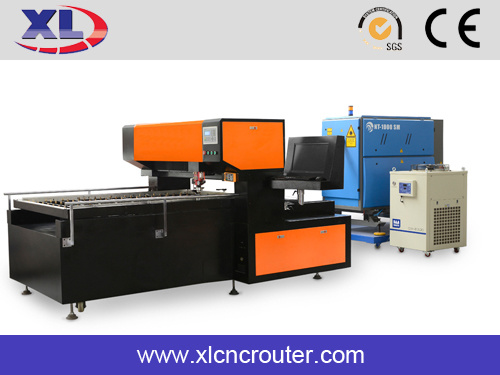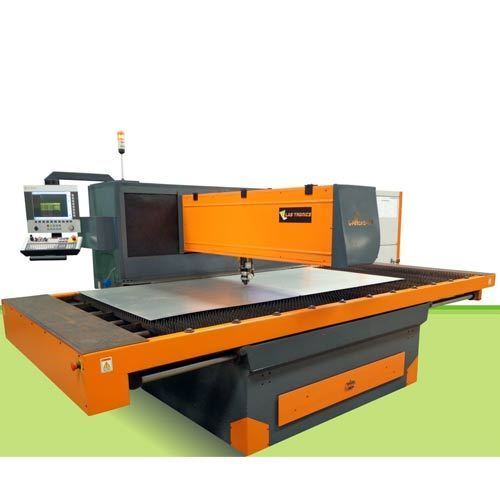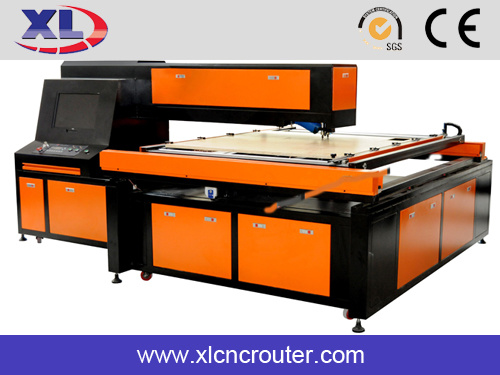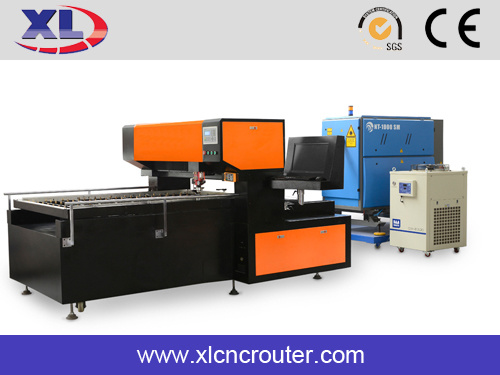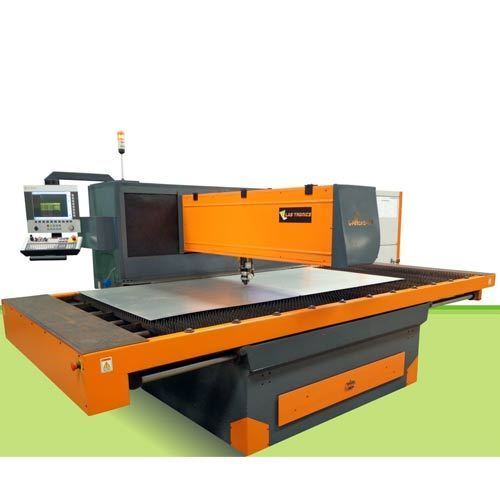 XL-LC300-1216 Laser Die Board Cutting Machine
---
dieboard laser cutting machine mainly used for
dieboard laser cutting machine
cnc laser machine
cnc router machine
XL-LC300-1216 Laser Die Board Cutting Machine
---
-Gantry structure, stable working, small floor space required for machine.
- Laser cutting head coming with automatic touching system, adapt to the jagged materials and keep cutting kerf precision.
Adopt Panasonic Servo Drive and Motor system, Taiwan HIWIN precision linear
guide rail to keep high precision cutting.
Highly effective smoke-exhausting system coming with optimized dust collector
device to create healthy environment for operator.
Automatic gas control system to ensure low energy consumption operation power consumption and gas consumption.
Software is easy to operate and simple, easy to understand
Be equipped with the optical path gas compensation function that can avoid difference and divergence of the beam during the
conduction process by gas disturbance, and can always maintain the positive pressure of clean gas in the optical cavity to prevent external
smoke and enter in.
Be equipped with the full compensation device in optical path of autonomous developed, to ensure the consistency of the beam diameter and the constancy of the focus in the entire range of processing.
Model No.

XL-LC300-1209

XL-LC300-1215

XL-LC300-1216

Processing scale

1200x900mm

1200x1500mm

1200x1600mm

Machine weight

1400kgs

1500kgs

1500kgs

Laser type

CO2 Sealed laser tube

Laser power

300W/400W

Driving motor

High grade stepper/Panasonic Servo

Cutting depth

25-30meters/hour for 18mmplywood

Cutting thickness

6-25mm die cutting plywood

Cutting precision

±0.05MM

Re-position accuracy

≤0.03mm

USB port connection

Yes

Operating temperature

0-45°C

Mould knife thickness

0.45mm,0.51mm, 0.71mm,1.05mm…etc. controllable

Cutting speed

25-30meters/hour 18-20mm plywood

Protective gas

Dry and oil-free air

Power supply

single-phase electricity 220V±5% 50HZ 10A

Numerical control panel

LCD screen, light-touched key-press

Software supported

CorelDraw, AutoCAD, Photo Shop,

Graphic format support

PLT,DXF,BMP,JPG,GIF,PGN,TIF

EMS memory

attached 64MB memory, can work under off-line condition

Application

Plywood, MDF board, acrylic board.

Assistant equipments

Air Dryer, industrial chiller, Exhaust Fan, Computer System

Recommend spare parts

Laser Tube and Lens
Maintenance:
00001. Keep machine and surrounding clean, keep ball screw, guide rail lubricating every week.
00002. Add the oil up to the clamping strap and bar everyday.
00003. Clean the ball every 3 days.
00004. Keep changing water for chiller each month.
00005. Keep blow wash the chiller filter screen every 3 months
00006. Keep the dryer clean every 3 months
. Keep changing the oil of air compressor every half month, pour the water at least twice everyday, clean the air filter core half year. Replace a new one at a year.
00007. Keep the water into air purifier twice every day.
Applications:
It's widely used in printing, package, die making, advertising signs, metal plates, light-fixture, hardware, electric equipment, Automotive, electrical components…etc. industries.
Applicable materials:
Plywood, MDF board, acrylic, iron board, steel board, stainless steel board, aluminum board, copper board…etc. metal and non-metal materials.
Sample show