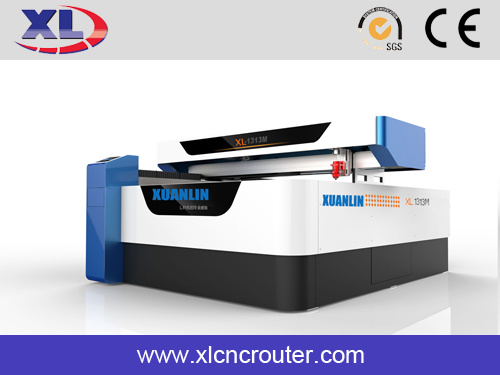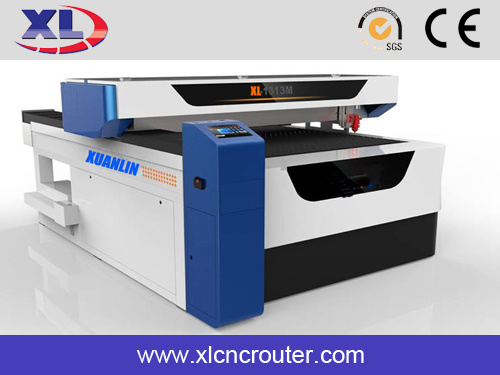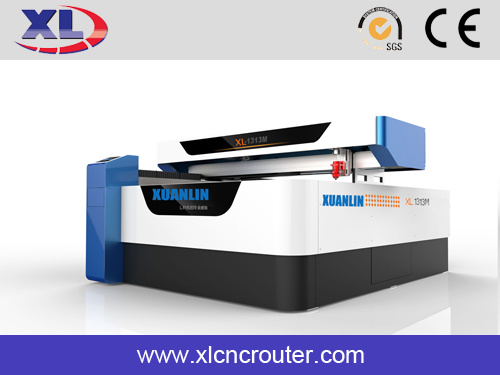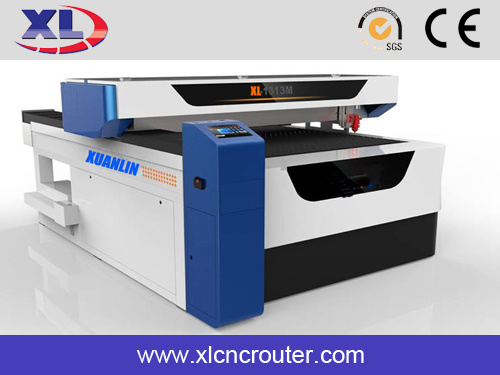 Xl1313 metal non metal Laser Cutting Machine
---
advertisement, arts and crafts,shoes,toys, computerized embroidery and clipping, garments,model and construction industry, Stainless, carbon steel , wood, organic glass, plastic, garments, paper
CO2 laser cutting machine
metal laser cutting machine
non metal laser cutting machine
metal non metal laser cutting machine
Xl1313 metal non metal Laser Cutting Machine
---
1313 is our latest high-precision laser cutting equipment. Mechanical systems using high-precision Ball Screw Driver Mechanism, X, Y direction of transmission using split design, which are an excellent solution for the reduction of cutting precision of the traditional laser cutting machine caused by the interference cutting trajectory. Cutting path becomes more smoother. Excellent electrical system design, system stability and high interference. With advanced Real-time embedded DSP laser cutting control system, run faster, and speed automatically matches the laser intensity, the effect of cutting corners to achieve the perfect consistency. Imported high-precision optical system optical components, a substantial increase in the efficiency of light reflection and focusing effect, greatly improving the efficiency of laser energy control, work piece quality and class.
Features
(1) Control system: high-speed DSP real-time motion control system that supports computer-
to-output and U disk and other files directly read mode;
(2) Adopt the U.S. Ⅱ - Ⅵ high-performance optical Reflecting Mirrors, Focusing Lens;
(3) TBI Taiwanese high-precision Ball Screw Driver, which ensure the accuracy of the system working;
(4) Imported high-performance servo motor;Y double-screw drive shaft, cutting trajectory smooth.

Specification
| | |
| --- | --- |
| Model | XL1313 |
| Laser- type: | Sealed CO2 laser tube |
| Laser power: | 150W/180w reci |
| Cutting area: | 1,300 x1,300mm |
| Whole machine size: | 2,000x 2,000 x990mm |
| Cutting speed: | 0 -24,000mm/min |
| Resetting positioning accuracy: | ±0.05mm |
| Working voltage: | AC 110 - 220V±10%, 50 - 60Hz |
| Gross power: | <1,500W |
| Auto height adjuster : | Yes |
| Operating temperature: | 0 - 45℃ |
| Operating humidity: | 5- 95% |
| Minimum character: | English 1 x 1mm |
| Graphic format supported: | BMP,PLT, DST, DXF, and AI |
| Driving system: | stepper |
| Cooling mode: | CW5000 |
| Auxiliary equipments: | Exhaust-fans, air-exhaust pipe |
| Controlling software: | DSP control system. |
| Compatible software: | CorelDraw AutoCAD Photoshop |
| Net Weight: | 800kg |
Applicable materials
Stainless, carbon steel , wood, organic glass, plastic, garments, paper, leather, rubber,and other nonmetal materials.
Applicable industries
1390S is our latest high-precision laser cutting equipment. Mechanical systems using high-precision Ball Screw Driver Mechanism, X, Y direction of transmission using split design, which are an excellent solution for the reduction of cutting precision of the traditional laser cutting machine caused by the interference cutting trajectory. Cutting path becomes more smoother. Excellent electrical system design, system stability and high interference. With advanced Real-time embedded DSP laser cutting control system, run faster, and speed automatically matches the laser intensity, the effect of cutting corners to achieve the perfect consistency. Imported high-precision optical system optical components, a substantial increase in the efficiency of light reflection and focusing effect, greatly improving the efficiency of laser energy control, work piece quality and class.
Samples show