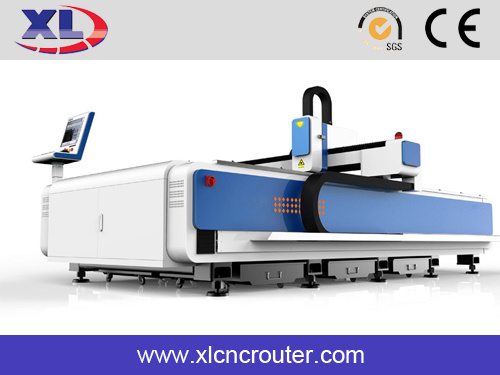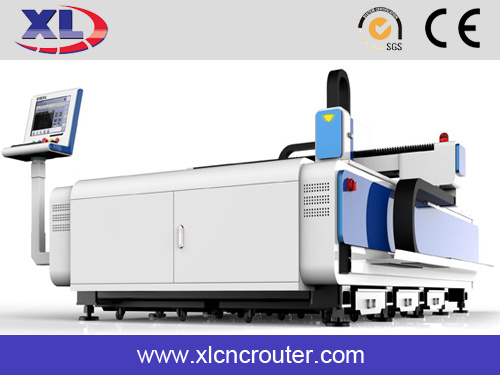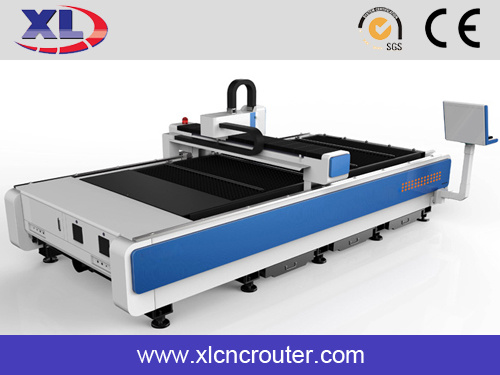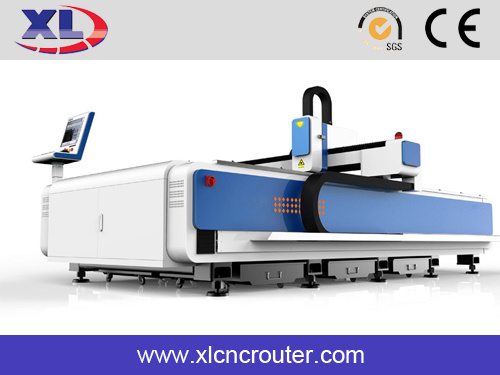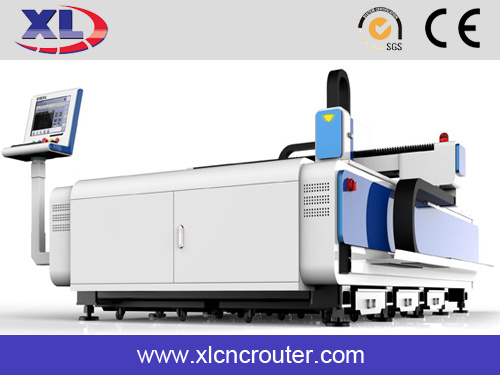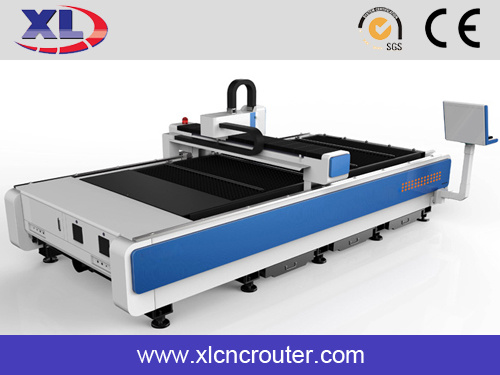 XL3015 Fiber Laser metal cutting Machine
---
Laser cutting is applied to metal materials such as mild steel, stainless steel, aluminum alloy, pickling plate, galvanized sheet, silicon steel plate, electrolytic plate, titanium alloy, manganese alloy. The laser cutting can process with a thickness range of 0.5-40mm Mild steel, 0.5-40mm Stainless steel, 0.5-40mm Aluminum, 0.5-8mm Copper. Laser cutting is a sheet metal processing that laser beam radars on the processing material. Laser cutting works by directing the output of a high-power laser most commonly through optics. The laser beam can be divided into solid state and un-solid state
fiber laser machine
metal laser cutting machine
fiber laser cutting machine
fiber laser cutting
laser tube cutter
XL3015 Fiber Laser metal cutting Machine
---
XUANLIN CNC Laser operates a laser cutting division, for tubes, tubular elements and profiles, of primary importance at Asia level. XUANLIN CNC experience began in 2003, when its first machine was installed, a division dedicated entirely to laser tube cutting: at present, the company has 9 latest generation laser cutting systems that can cut tubes from 12 mm to 300 mm in diameter.Besides tube laser cutting, XUANLIN CNC machine specialises in drilling, slotting, notching, bevelling and cutting at a slant. Each type of tube ends the system that can work most effectively, while providing a full range of services to meet all customer needs.
XUANLIN technical teams use innovative 3-D design software to process les obtained directly from the customer to identify ever-new technological solutions that will improve the quality of the service supplied.
laser machine.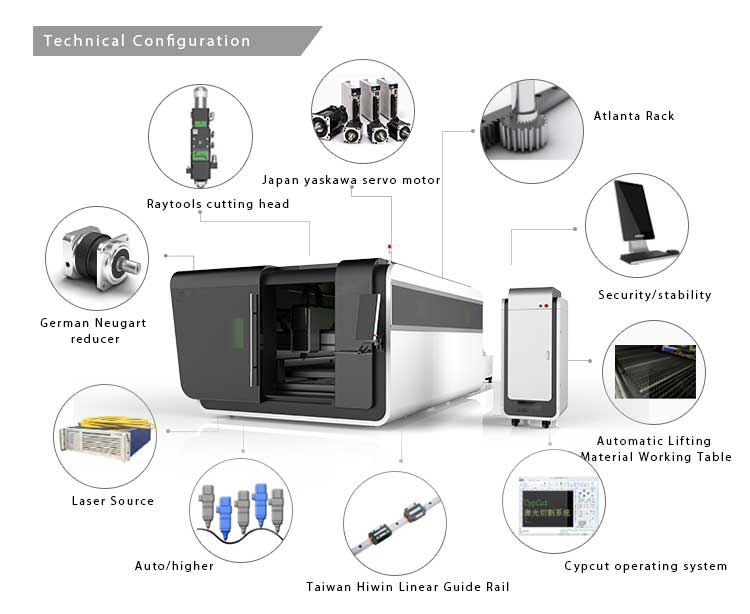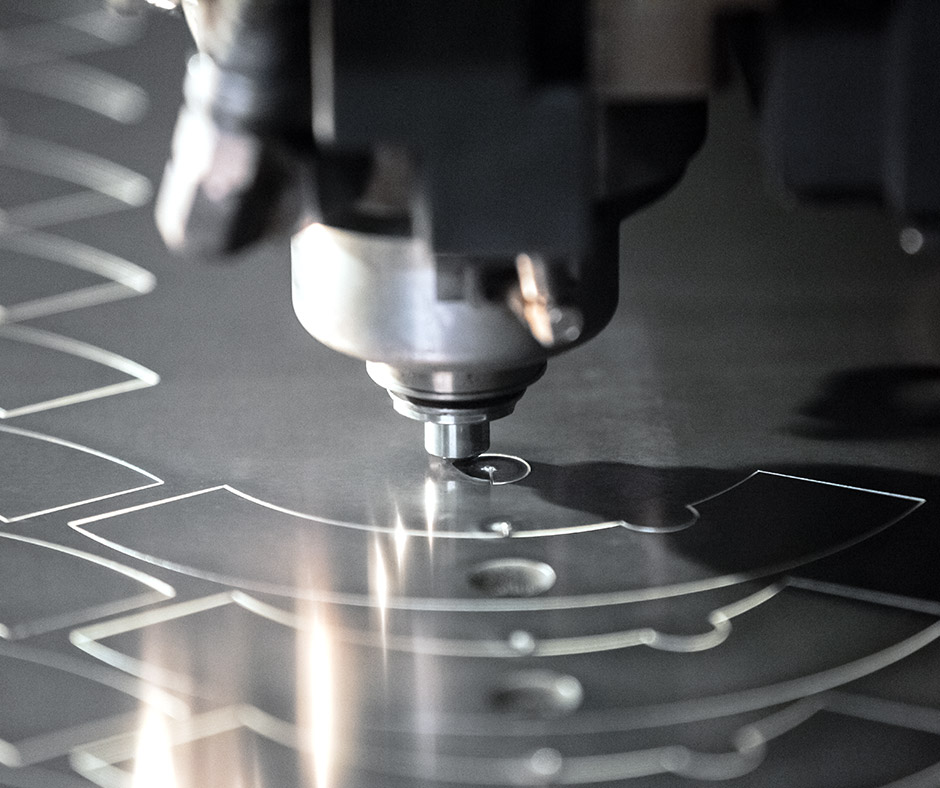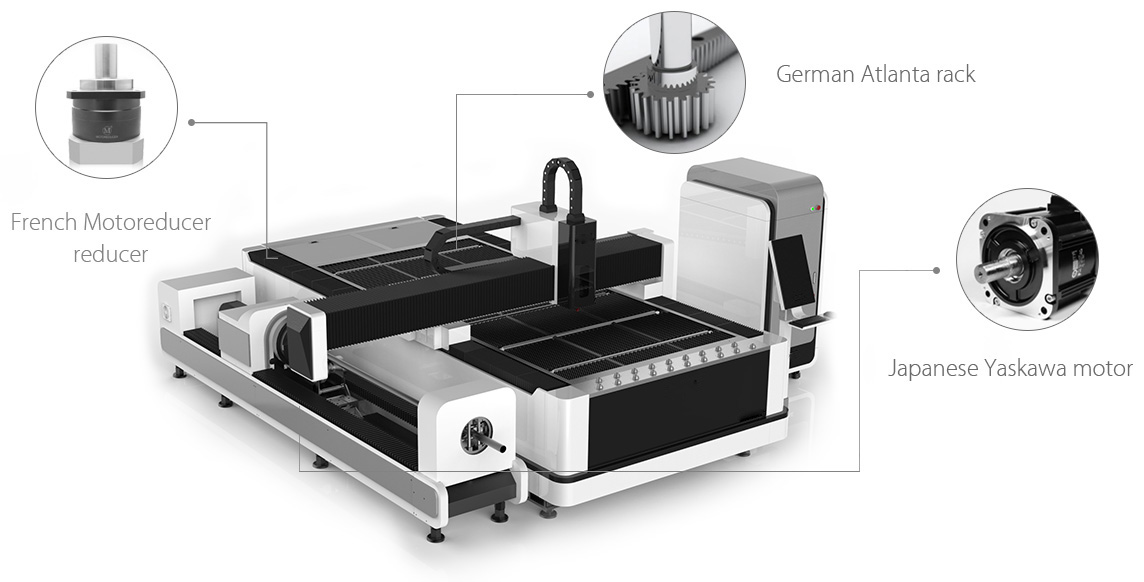 Plate Welding Heavy Work Bed
Annealed And Heat Treated

Plate welding heavy work bed, no deformation in 20 years, suitable for ultra-high power 10,000-watt laser. The increase in weight is very beneficial to the laser cutting machine cutting speed.

Innovative Four Slings Working Bed

For reducing damage to the work bed during laser working, XUANLIN LASER Innovated the new work bed by adding four slings, and the life span of the fiber laser cutting machine work bed will be doubled.
Clamp Design
It adopts an pneumatic clamp design on both sides and it can modulate the center automatically. The diagonal adjustable range is 20-300mm.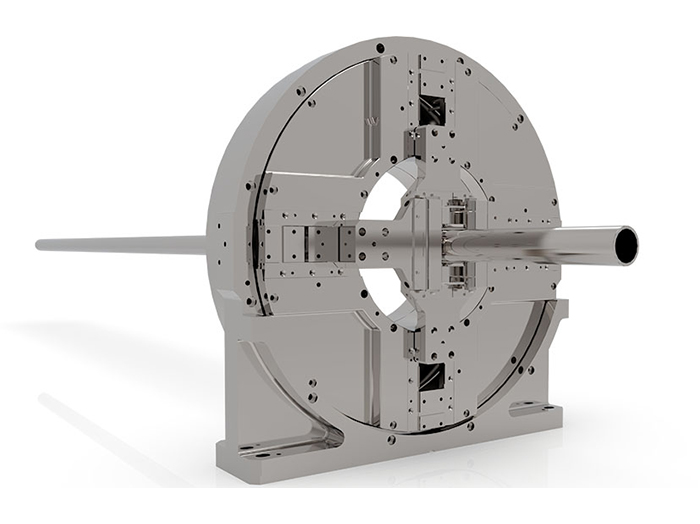 Auto Focus Laser Cutting Head
Without Manual Focusing
The software automatically adjusts the focusing lens to realize automatic perforating and cutting plates of different thickness. The speed of automatically adjusting focus lens is ten times of the manual adjusting.

Bigger Adjustment Range

Adjustment range -10 mm~ +10mm, precision 0.01mm, suitable for 0 ~ 20mm different types of plates.
Long Service Life
Collimator lens and focus lens both have water-cooling heat sink which reduces the temperature of the cutting head to improve the life of the cutting head.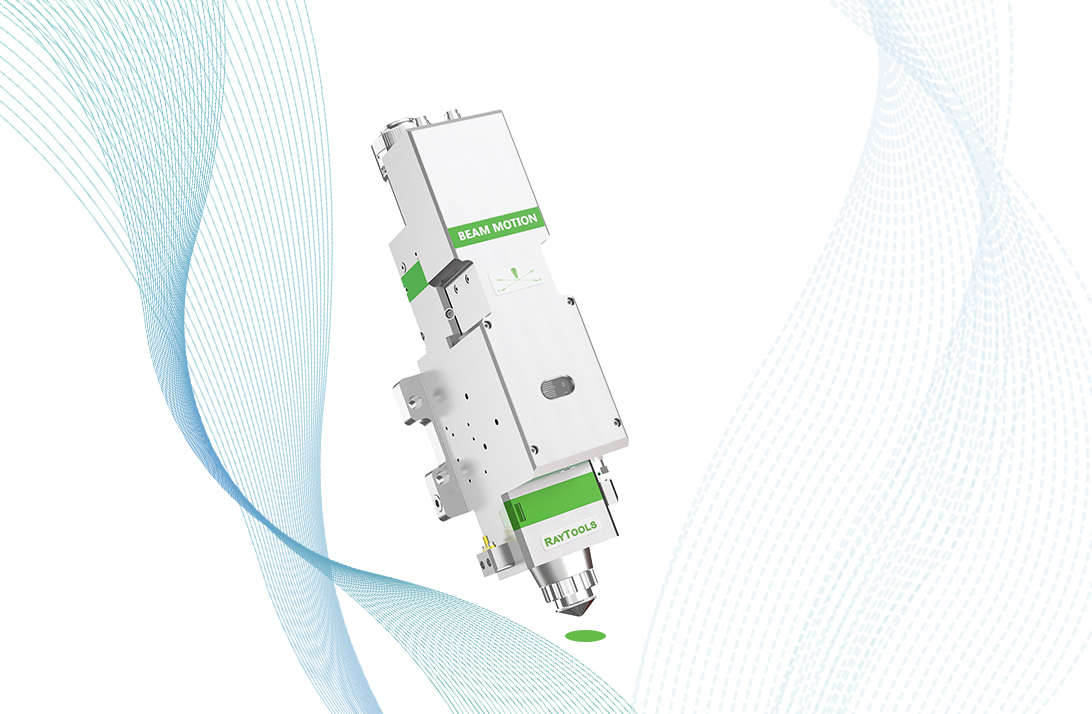 Technical Parameters
| | |
| --- | --- |
| Machine model | XL3015CR |
| Laser power | 1000W 2000W 3000W 4000W 6000W 8000W(Optional) |
| Dimensions | 4600*2450*1700mm |
| Working area | 3000mm x 1500mm |
| Repeat positioning accuracy | ±0.02mm |
| Maximum speed | 120m/min |
| Maximum acceleration | 1.5G |
| Specified voltage and frequency | 380V/50Hz/60Hz/60A |
Industry Applications
Since sheet and pipe integrated design, Industry adaptability of LF3015CR has been greatly enhanced, including petroleum and pipe material, fitness equipment and other pipe material mainly mechanical processing, automotive manufacturing, machine cabinet and other board materials mainly mechanical processing, etc.
Specially used for cutting 0.5-5mm carbon steel sheets (pipes), 0.5-2.5mm stainless steel sheets, galvanized steel(pipes), electrolytic zinc-coated steel sheet(pipes), silicon steel(pipes) and other kinds of thin metal sheets and pipes. Range of pipe diameters: 20-220mm.